"Este puede ser un gran problema"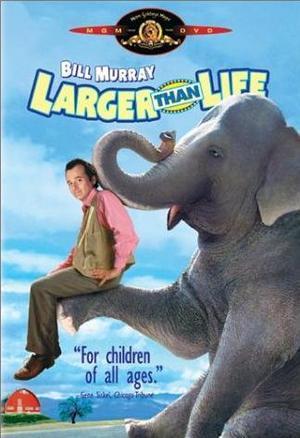 Sinopsis
Jack Corcoran es un hombre normal, que un dia debe retirar la herencia de su difunto padre y al momento de ir a retirarla se entera que su padre era un payaso de circo...y que como mayor herncia le dejo una enorme elefanta y una gran suma de deudas.
Pero no puede quedarse con el simpatico animal y piesa venderlo a un circo donde le pagaran una suculenta suma.
Pero para llegar a el debera recorrer medio pasi.
Crítica

Puntuación
del crítico: 8

Buena pelicula, no es un peliculon pero se mantiene en la linea de lo que es el trabajo de Murray. Genial la elefanta y el loco conductor del camion, con la parte de la cafeteria y cuando corcoran pierde el control del camion.
En definitiva una buena pelicula.
The Future of the Law Enforcement...
visitantes